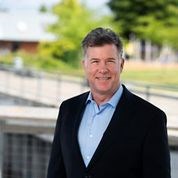 Why am I running? I am running because my uncle was beaten up while out walking his dog. He was assaulted and almost killed by the very "homeless" person he was attempting to help. Our city continues to see an increase in the amount of drug addiction and violent crime in our community.
https://mynorthwest.com/1684893/dori-olympia-park-attack/
Our city council needs to lead the way to making Olympia a healthier and safer community, with a plan to ensure our community is livable for decades to come. As a state worker, retired Air Force Deputy Fire Chief, and longtime community resident, I have the skills, values and commitment needed to help our city council solve local problems – not just add to them.
I favor a holistic approach to problem solving, bringing together diverse constituencies, and always remembering the importance of the common good. These are the values our community shares, and they are exactly what we need to add to the city council to make life better for every Olympian.
Unlike my opponent I will change how we manage homelessness, addiction, mental health and crime and vandalism in our community. My opponent is the candidate that will keep us on our downward trajectory in dealing with these challenges. He has said he considers Reneta Rollins a hero and role model in her approach to homelessness. He is endorsed by Reneta Rollins, the very council member who chooses not to pay her rent with the money the city compensates her with for her lackluster service on our city council.
Contact me at: corey@coreyforcouncil.org or (360) 810-8025
Mailing address: 2103 Harrison Ave NW Ste #2 PMB 624, Olympia, Wa 98502
Make a Donation
Our campaign is powered by your donations.
Sign Up for Updates
Thanks for signing up!